Ten Must-have Soft Skills for Success
They sometimes say the hardest thing to acquire are soft skills. But as our working lives become increasingly busy the potential for success from investing in soft skills has never being higher. By focussing on some core disciplines, you can really unlock your productivity and see your efficiency and working relationships grow.

If we look at people we admire, we can very quickly identify some common traits like seeming more relaxed, always having the right answers, being engaged and genuinely interested in those they meet. It's no big secret, successful people have at some point mastered the basic soft skills to enable them to perform at a consistent and higher level.

We've saved you the hard work of finding these soft skills by curating 10 must-haves in this useful infographic. Read on, and start reaping the rewards.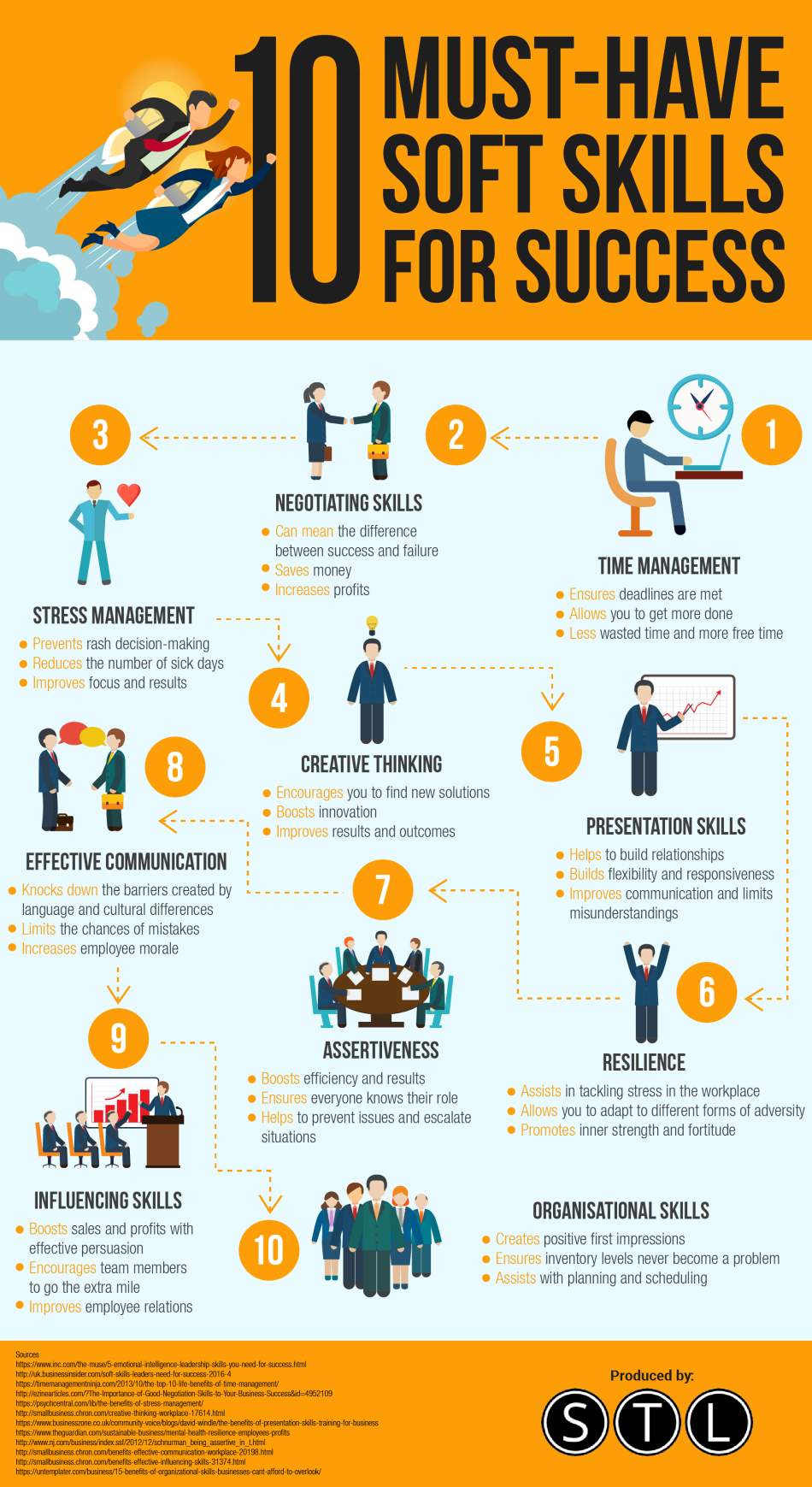 Add this to your website or blog
Copy and paste the HTML code to your page.
950 pixels wide:
575 pixels wide: