Must-have Productivity Apps
With the ever escalating amount of information and projects that we face at work, it's no surprise that productivity apps have really matured into solutions that can help save us from meltdown.

Our team have taken a sample of some current apps that we think you will find useful and hopefully will make your working day better. The apps we feature here cover a diverse range of uses, from your list-eating personal organisers, file sharing, scrapbooks, projects and collaboration, to health and well-being.

There should be something for everyone. So why not dive in and find your match!?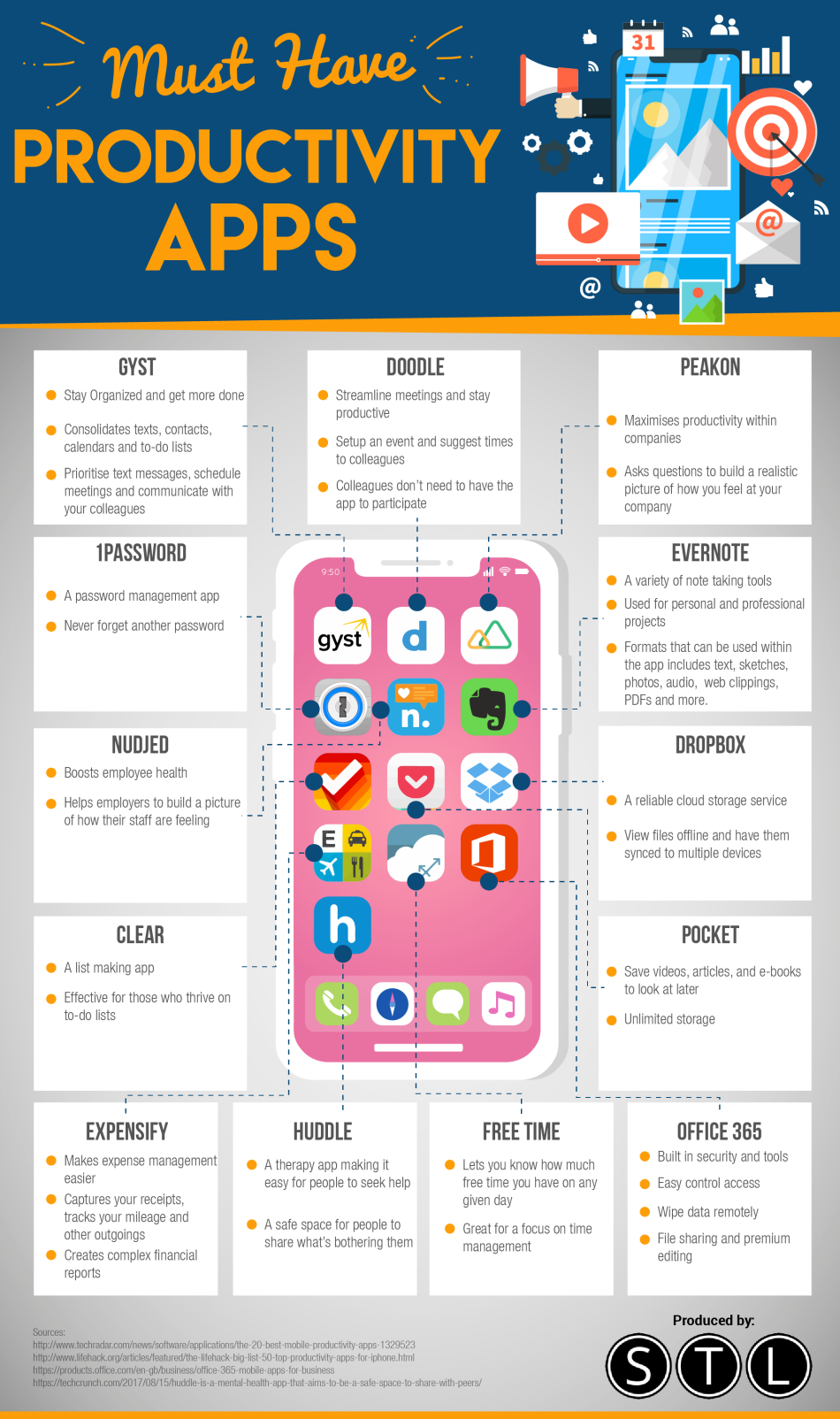 Add this to your website or blog
Copy and paste the HTML code to your page.
950 pixels wide:
575 pixels wide: