Management Mistakes of Trump
Donald Trump is no stranger to controversy. Ever since the self-styled property and reality TV tycoon announced his intention to run for President, he has been the subject of a range of accusations - calling into question everything from his integrity to his intelligence. But what about his leadership skills? Does Trump really have what it takes to manage such a high-profile and globally important brand as the United States of America?

According to Michael Wolff's explosive new book 'Fire and Fury', many of those closest to the President consider him to be a inept leader, often trusting his own opinion over those around him. So, we decided to look at Trump's management style in a little more detail, paying particular attention to the management mistakes he has made in his time as POTUS.

Why not consider introduction to management course to avoid making similar mistakes?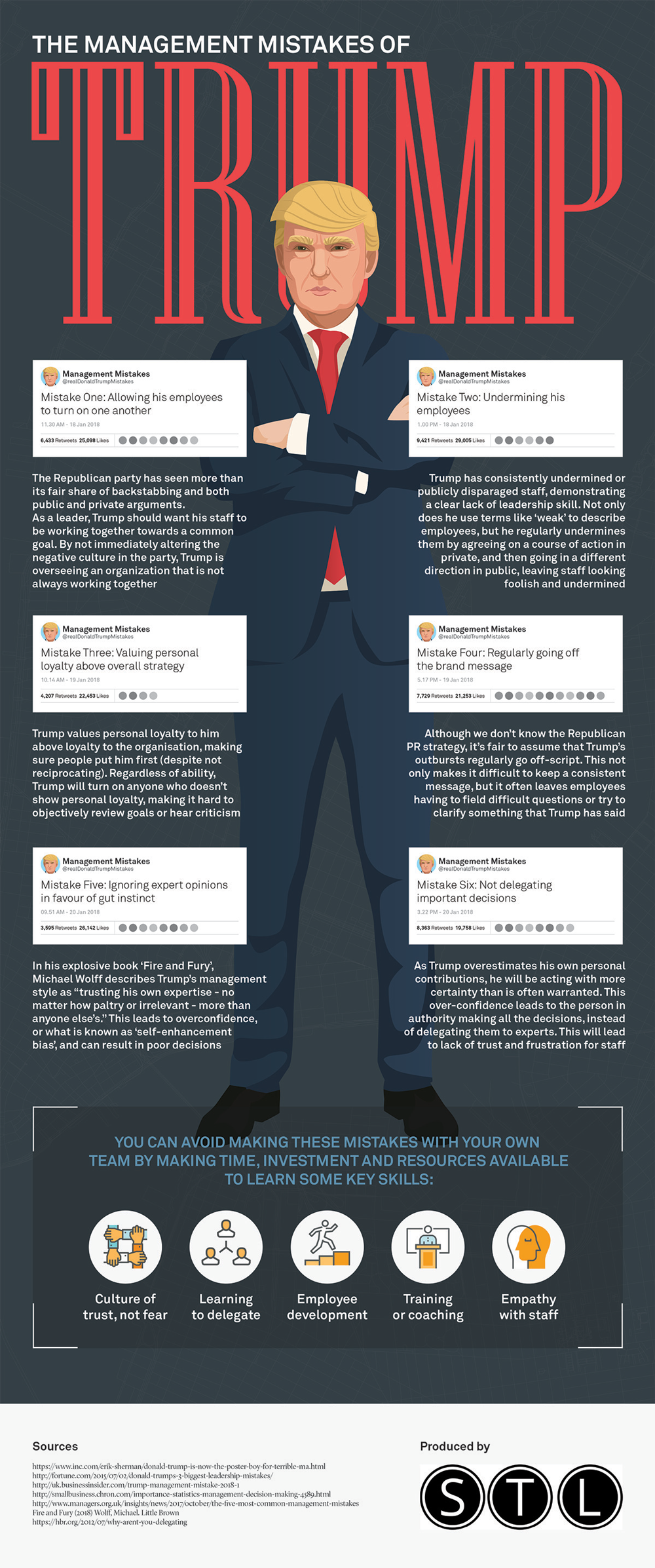 Add this to your website or blog
Copy and paste the HTML code to your page.
1000 pixels wide:
575 pixels wide: