Excellent Account Management Advice
Excellent account management advice

Sales professionals should always place themselves on a path of continual improvement, and working on your account management technique should become a top priority.

Start by listening carefully to the client or customer and uncovering what your buyers really care about. This isn't always as easy as it sounds; building rapport, using lots of open and probing questions, and using your best active listening skills are essential at this stage. Try to learn as much as possible about the ambitions and passions of your customer, then incorporate this knowledge into your strategy. By doing this, you will come as close as you can to satisfying their every need.

Building long-term and mutually beneficial customer relationships should be the primary goal of any successful sales professional, and while you can take courses in the subject; you should also pick up some useful advice from this infographic.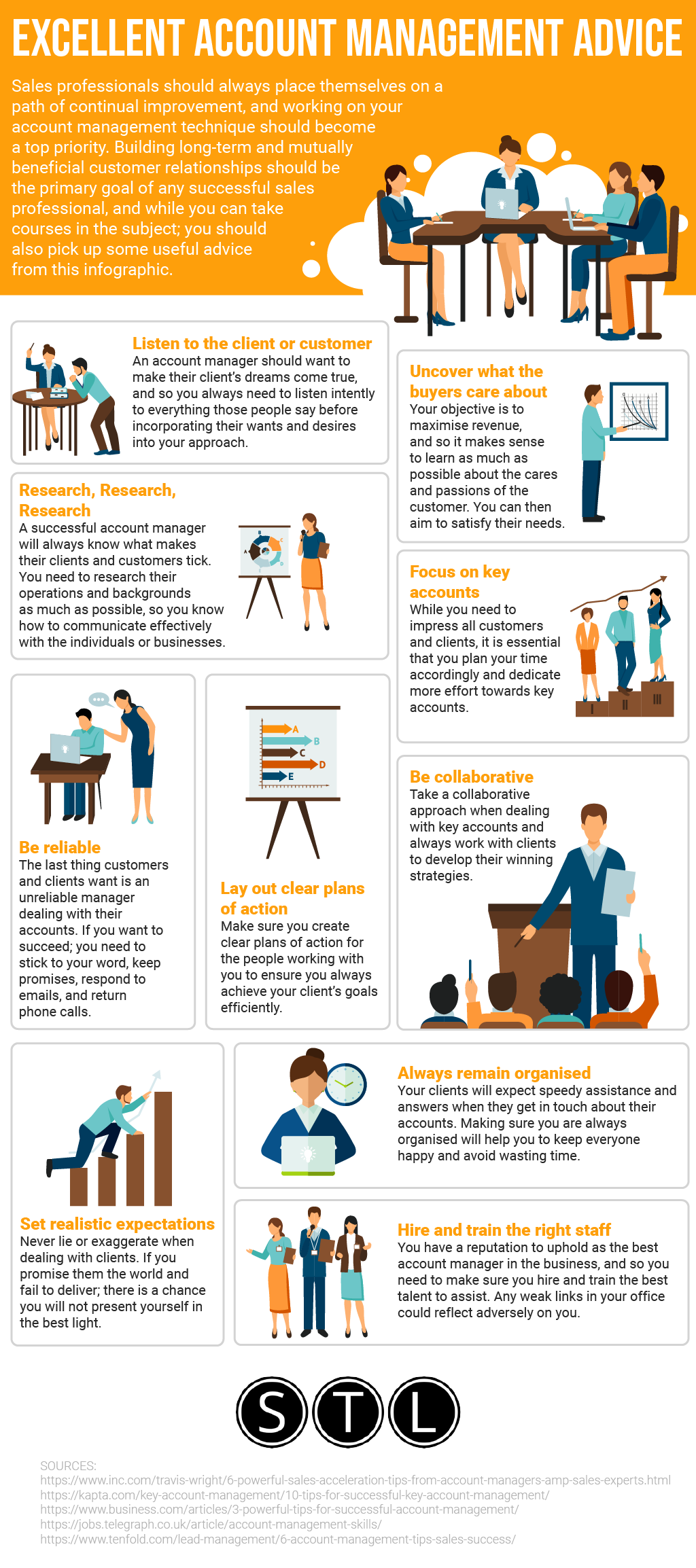 Links:
https://www.inc.com/travis-wright/6-powerful-sales-acceleration-tips-from-account-managers-amp-sales-experts.html
https://kapta.com/key-account-management/10-tips-for-successful-key-account-management/
https://www.business.com/articles/3-powerful-tips-for-successful-account-management/
https://jobs.telegraph.co.uk/article/account-management-skills/
https://www.tenfold.com/lead-management/6-account-management-tips-sales-success/

Add this to your website or blog
Copy and paste the HTML code to your page.
1000 pixels wide:
575 pixels wide: